About Natural Necessities, LLC
I have used aromatherapy and herbal products myself, and with my family and experienced such positive results! I appreciate the opportunity to provide my customers with the same type of products I use day to day, so they can discover the wonderful benefits of natural, plant-based, body care.

As an aromatherapist, I welcome the opportunity to work one-on-one with a client. Through consultation, I can advise and create specialized products targeting an individual's specific needs. I really enjoy seeing someone benefit from holistic aromatherapy when they have not had success in other areas. When you choose to have a consultation or place an order from me, you are able to build a customer relationship directly with the person creating your products, which is very different than ordering from a large corporation. I offer personalized service to each customer and client, as I prepare by hand each product with care.
At Natural Necessities, LLC my goal is to provide quality, handcrafted, and affordable, aromatherapy products, with personalized service. I use pure, essential oils and botanical extracts with therapeutic properties, that work to improve physical, mental, and emotional well-being. I choose only the best suppliers, and grow or forage many of my plant ingredients. I will only choose suppliers based on the finest quality, and who are extremely reputable. I only purchase my essential oils from companies that provide the GC/MS testing results on each batch of oil.  Safety is a priority, as essential oils are powerful and need to be used properly. 
I completed the Advanced Graduate Studies Program through Aromahead Institute and am a NAHA (National Association for Holistic Aromatherapy), and AIA (Alliance of International Aromatherapists) Certified Aromatherapist. My certification included a focus on botany, essential oil chemistry, blending and formulating products, and therapeutic use of essential oils. I am educated in ways to use essential oils and the properties each of these oils offer. I am qualified to work with clients to create individualized products for their specific needs and help them experience how essential oils and plant-derived products, can support their health, and improve their physical and emotional well-being. My business is also licensed and insured.
In an effort to help others understand the proper way of using aromatherapy, I began doing workshops to educate consumers. I really enjoy sharing with others the beautiful healing modality of aromatherapy.
I am also the Virginia state representative for the Alliance of International Aromatherapists, to further work with those interested in aromatherapy.
~Darlene Shanks
   Certified Aromatherapist 
   Afton, VA
   Alliance of International Aromatherapists Virginia State Representative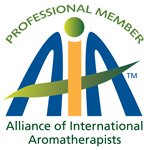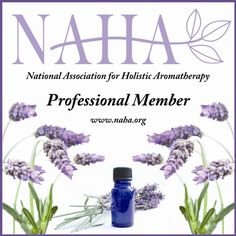 ****Disclaimer****   Natural Necessities, LLC  products, and statements have not been evaluated by the FDA. These products and/or the opinions on this site, are not intended to diagnose, treat, cure, or prevent any disease. Consult a health practitioner before using if you have any serious medical conditions, are pregnant, breastfeeding, or currently taking medication.